Intervju i Cap & Design – Från formgivare till utgivare – om tankarna bakom starten av Mirando Bok.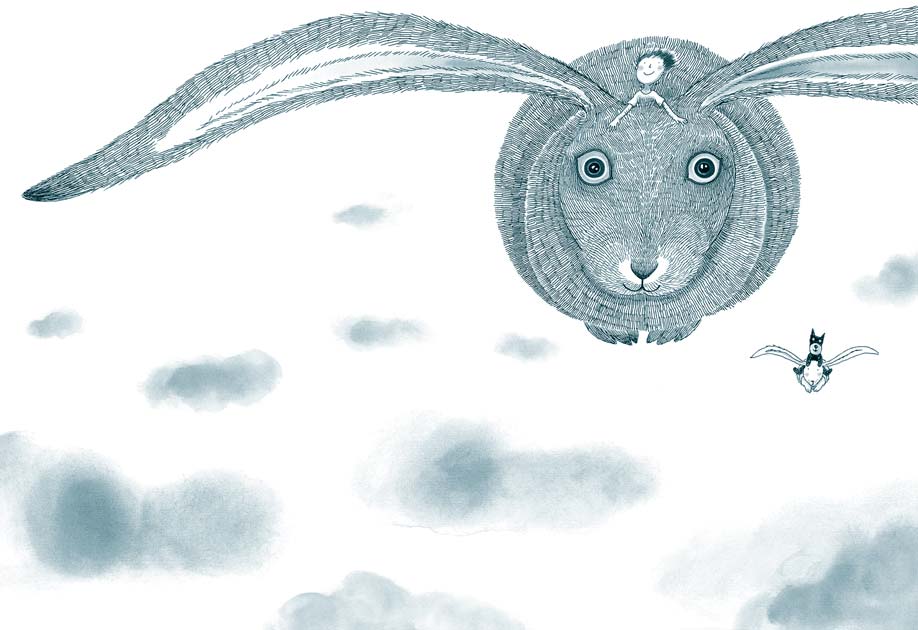 Illustration ur Skogens hemligheter av Jimmy Liao.
I samband med utgivningen av bilderboken Sabelles röda klänning skrev också tidningen Situation Stockholm om Mirando Bok (november 2015): »Gemensamt för flera av förlagets titlar är att de blandar existentiella, inte sällan mångbottnade frågor med en lekfull lätthet och ett orubbligt barnperspektiv. I förlagets utgivning återfinns egenhändigt producerade bilderböcker, men också översättningar av befintliga verk av bland andra italienska bilderboksskaparen Beatrice Alemanga och taiwanesiska Jimmy Lao.«
– – –
Mirando Bok är ett förlag inriktat på bilderböcker. Betydelsen av förlagets namn är tittande/att se. Ordet kan också betyda att undra eller att förundras. Just så ser målsättningen med Mirandos utgivning ut; visuellt kittlande böcker att undra och förundras över, berättelser som väcker nyfikenhet och frågor.
Förlagets utgivning riktar sig till barn, vuxna som läser tillsammans med barn eller vuxna som helt enkelt bara tycker mycket om bilderböcker – i den ordningen! Mirando Bok har funnits sedan slutet av 2013.
– – –
Mirando Book is a publishing company focusing on picture books. Mirando means to look/to see. The word can also mean to wonder or to marvel. The different interpretations of our name could describe our aim; to publish visually tantalizing books to wonder and marvel about, stories that awakens both curiosity and questions.
The books we publish are written »for children, adults who read with children and adults who simply enjoy children's books – in that order!« (a quote from a thought-provoking, international proclamation from 2011; www.thepicturebook.co).
Mirando Book will publish picture books translated into Swedish as well as picture books produced in a close collaboration with different authors and illustrators.