Hedersomnämnande i Bologna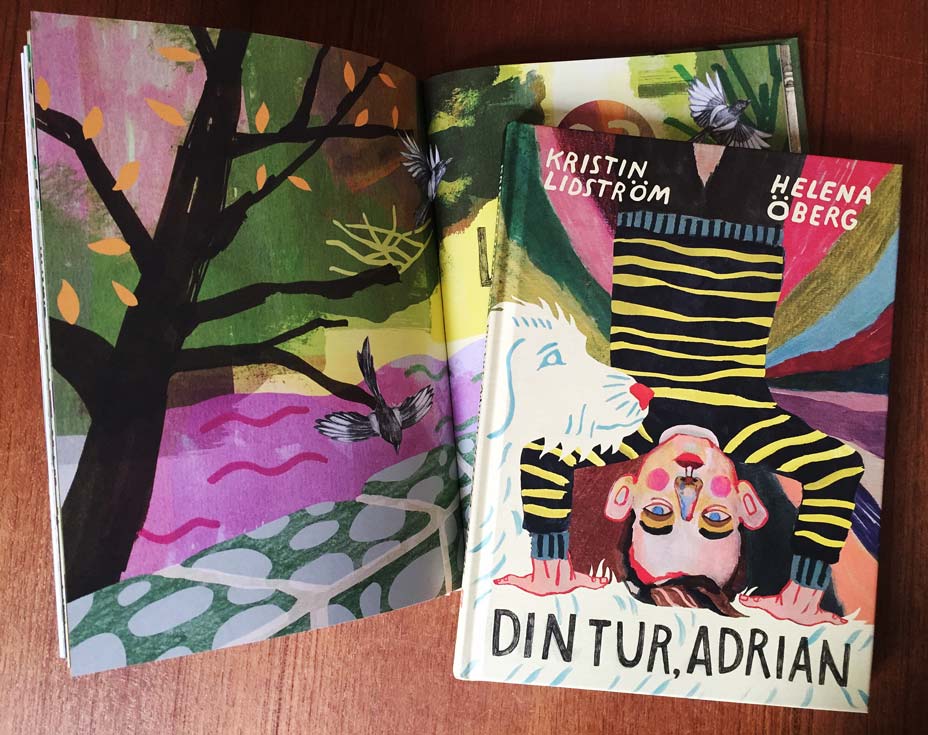 BolognaRagazzi Award, ett av världens mest prestigefyllda barnlitteraturpriser, tilldelar Din tur, Adrian av Kristin Lidström och Helena Öberg ett hedersomnämnande i årets temakategori; »Disability«.

Så här lyder juryns motivering:
»Adrian is a little boy with severe reading difficulties, something that affects his relations with others and his view of the world. The book uses two languages – comics and illustration – to convey to great effect the world of a young child whose often unhappy, lonely life contrasts with a powerful imagination that helps him rise above his difficulties and trigger change.«
En nyhet är att BolognaRagazzi Award utöver de fyra huvudkategorierna – Fiction, Non Fiction, New Horizons och Opera Prima – valt att instifta ytterligare en priskategori i syfte att belysa ett särskilt aktuellt och viktigt tema. Rubriken för den nya priskategorin kommer att variera från år till år. 2015 var rubriken Feeding the Planet (»a theme dealing with subjects as agriculture, organic farming, biodiversity, food, hunger, abundance, nutrition, safety and cooking«) och i år är det valda temat Disability. I bedömningen av temakategorin ingår titlar som publicerats under de senaste tio åren (för övriga kategorier gäller titlar publicerade under det senaste året). En särskilt tillsatt jurygrupp har tillsammans med övrig jury i BolognaRagazzi Award gjort urvalet.
Priset delas ut den 4:e april vid en cermoni på Bokmässan i Bologna.
En utställning, producerad av Giannino Stoppani Cultural Cooperative – Un altro sguardo (En annan blick) – med originalverk ur de prisade bilderböckerna inom årets temakategori kommer att visas vid Bokmässan i Bologna. I utställningen ingår ett urval av Kristin Lidströms illustrationer ur Din tur, Adrian.
Ett stort och varmt grattis, Kristin och Helena!
Läs mer om den kritikerrosade berättelsen om Adrian här.
– – –
»Disability is now a frequent theme of children's literature, and illustrated books have played a major role in making this happen. Quentin Blake [internationellt uppmärksammad brittisk illustratör] recently declared there should be more illustrations of children with disabilities: »We can't have a quota and we can't have a token. But one day I hope it just comes naturally; it's not something I would have to think about«. In response to this, the Bologna Children's Book Fair, in collaboration with the Giannino Stoppani Cultural Cooperative, is launching this special section of the BolognaRagazzi Award.«